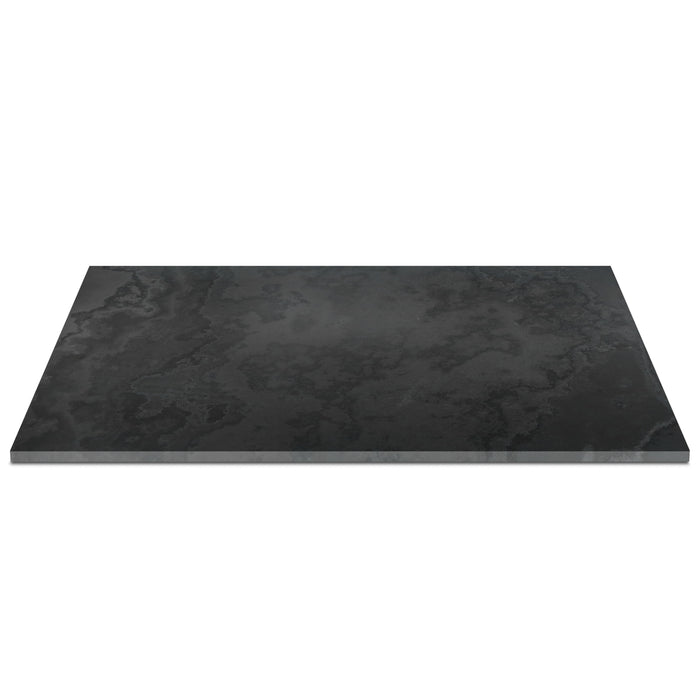 Brazilian Natural Honed Slate
Our Natural Honed Slate has a beautifully polished surface, that is glossy and flat, although it does still have lovely movement and texture with medium to heavy cloud-like.
Application:
Indoor Tiles - Are all 10mm in thickness and can be used on walls and floors, they are available in either square or rectangular tiles. 
Large Size Tiles - Are in either 20mm or 30mm in thickness and in square or rectangular tiles, there are often described as "slabs". 
Bit More Detail - 
As well as being hard wearing and easily maintained, this slate has natural tonal differences ranging from mid grey through to dark grey and black ensuring that each tile is completely unique. It has a beautifully polished surface, that is glossy and flat, although it does still have lovely movement and texture with medium to heavy cloud-like shading. This slate tile is suitable for internal use and is especially great for bathrooms or wet-rooms due to its fantastic anti-slip rating. Select the 20mm or 30mm thicknesses for use outdoors and on hearths, copings and windowsills too. Please note these tiles have straight machine cut edges to allow for easy jointing