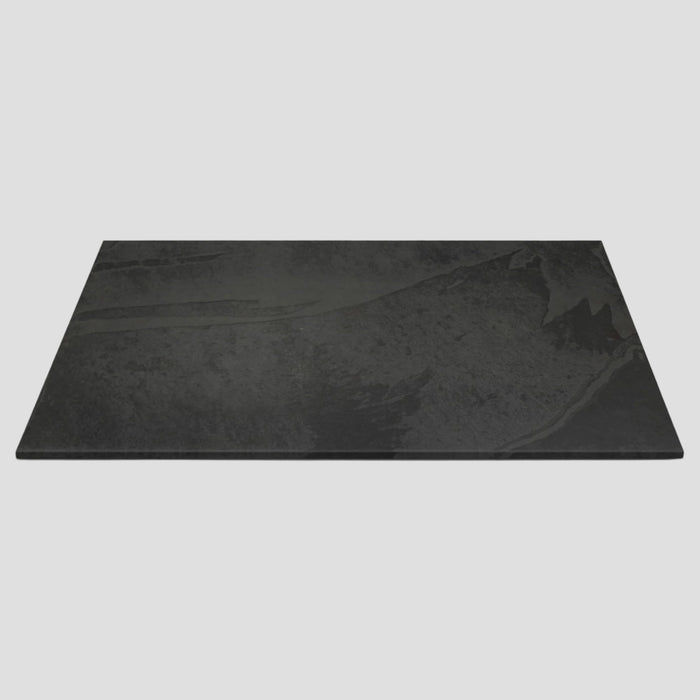 Brazilian Antique Brushed Slate
Our Antique Brushed Slate is machine brushed over the surface of the tiles, this black slate retains the same beautifully even riven texture and two tonal shading as the Brazilian Natural Riven range. 
Application:
Indoor Tiles - Are all 10mm in thickness and can be used on walls and floors, they are available in either square or rectangular tiles. 
Large Size Tiles - Are in either 20mm or 30mm in thickness and in square or rectangular tiles, there are often described as "slabs". 
Bit More Detail - 
Hailing from Brazil, Antique Brushed Brazilian Black Slate Tiles are perfect for a wide range of projects including kitchen and bathroom floors as well as living areas. or Calibrated riven alternative but will have a softer, smoother feel.