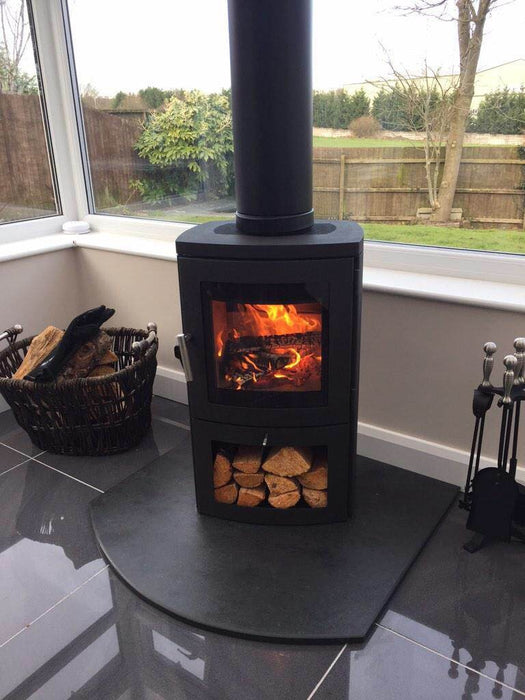 Brazilian Riven (Textured) Slate Bespoke Hearth
We are the specialists when it comes to producing hand made hearths, and have made many over many years.
Black Natural Riven Slate - Max: 2200mm x 1200mm
Using our stunning Brazilian Slate we can produce hearths in any of the shapes shown completely bespoke to your requirements please complete the form on this page and we will come back to you with a price and a delivery date ASAP. 
Brazilian Natural Riven Slate has been manually 'split by hand'. Due to the high density of the stone, this produces a beautifully even riven texture which features on either side. As these are a natural product you will find no 2 pieces are the same.